Walsh Nutrition Group, Inc.
We've been serving individual clients and the food industry since 1999. Our team of dietitians, Certified Diabetes Care and Education Specialists, and culinary professionals work together to deliver quality food and nutrition services for health and wellness promotion.
---
Laura Walsh, RDN, LDN, is a Culinary Dietitian, Nutritionist, & ACE-Certified Personal Trainer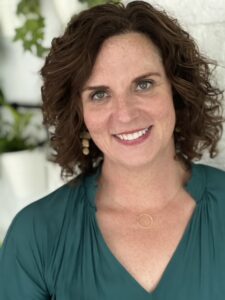 Laura Walsh, RDN, LDN, is a culinary dietitian, nutritionist, and ACE-Certified Personal Trainer. She founded Walsh Nutrition Group, Inc., in 1999 as a way to share her culinary and nutrition expertise. Laura educates and inspires individuals to use behavior modification to build healthy lifestyle habits that promote health and wellness. Each client experience is individualized and focuses on making progress not perfection. She continues to inspire clients that it's the small changes that are repeated which make the biggest difference.
Laura uses her culinary background from her experience in a test kitchen and teaching cooking classes to college students to help clients with meal planning, recipe selection, and cooking. Her certification as a Behavior Modification Specialist has trained her to build successful client-coach relationships to help people make lasting lifestyle changes.
In her spare time, you'll find Laura on the tennis or pickleball court when she isn't making new recipes in the kitchen. She actively volunteers in her community and never misses out on the chance to try a new restaurant with friends.
---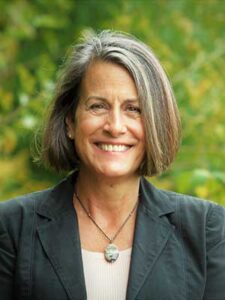 Julianne Downes, RDN, LDN, is a Dietitian, Nutritionist, and Certified Diabetes Care and Education Specialist
Julianne Downes, RDN, LDN, CDCES, delivers effective diabetes and weight management care and treatment to our clients. She has earned credentials as a Certified Diabetes Care and Education Specialist and as a Diabetes Prevention and Lifestyle Counselor. She is also certified by eCornell in Plant-Based Nutritionhttps://ecornell.cornell.edu/courses/nutrition/plant-based-in-practice/ and guides clients as they transition to whole-food plant-based eating.
In addition to her diabetes and plant-based living expertise, she has had abundant success with weight loss/management. She is certified by the Academy of Nutrition and Dietetics in 3 different areas of weight management: children, adolescents, and adults. Her patient-centered and personalized approach is effective in promoting the behavior modification necessary to make positive lifestyle changes and improve overall wellness.
Besides being passionate about nutrition, Julianne stays active by cycling and loves Pilates and dynamic stretching. Her favorite pastime is hanging on the shores of Lake Michigan with her family.
---