Walsh Nutrition Group, Inc.
We've been serving the food industry since 1999. Our team of dietitians, culinary professionals, certified Diabetes educators, and personal trainers/fitness instructors work together to deliver quality food, nutrition, and exercise services for health and wellness promotion.
---
Laura Walsh, RDN, LDN, is a Culinary Dietitian, Nutritionist, & ACE-Certified Personal Trainer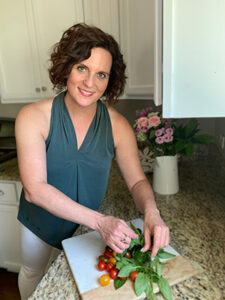 Laura Walsh, RDN, LDN, is a culinary dietitian and nutritionist, ACE-Certified Personal Trainer, and AFAA-Certified Group Fitness Instructor.
She founded Walsh Nutrition Group, Inc., in 1999 as a way to share her culinary and nutrition expertise.
Laura started her career in the test kitchens of The Pampered Chef working as a Certified Home Economist developing recipes and cookbooks. She then gained additional experience as a Registered Dietitian at The Academy of Nutrition and Dietetics. Transitioning to the United States Department of Agriculture School Meal Programs Division further developed her menu planning and nutrient analysis skills. She worked to improve the nutritional quality of school meals. She taught nutrition at Le Cordon Bleu Chicago Culinary Arts School to future chefs.  Also cooking to continuing education students at College of DuPage.
---
Julianne Downes, RDN, LDN, is a Dietitian, Nutritionist, and Certified Diabetes Educator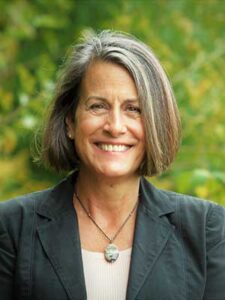 Julianne Downes, RDN, LDN, CDE joins our team as a top-performing Registered Dietitian Nutritionist. She is skilled in the treatment and prevention of diabetes and has earned credentials as a Certified Diabetes Educator and as a Diabetes Prevention and Lifestyle Counselor.
In addition to her diabetes expertise, she has had abundant success with weight loss/management. She is certified by the Academy of Nutrition and Dietetics in 3 different areas of weight management: children, adolescents, and adults.
Julianne is also passionate about plant-based living and earned a certificate in plant-based nutrition from T. Colin Campbell Center for Nutrition Studies at Cornell University. Her patient-centered and personalized approach is effective in promoting behavior modification necessary to make positive lifestyle changes and improve overall wellness.
---