Comprehensive Food & Nutrition Consulting
Nutrient Analysis, Nutrition Communications, Recipe and Menu Development
In addition to corporate nutrition services, we offer personalized nutrition services. Our focus is on behavior change so that you can create healthy habits that will last a lifetime. No fad diets, just evidence-based nutrition information with a personalized approach. Make an appointment in our office in Burr Ridge or via telehealth. Medicare, BCBS and UHC insurance accepted.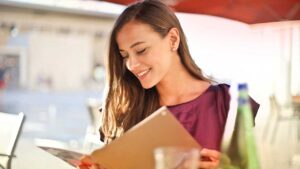 BURR RIDGE, Ill. – With nutrition on the minds of many today, having a company that can provide you the nuts and bolts of food and nutrition consulting is imperative if your restaurant, company, or organization wants to be a proactive leader in the food and nutrition field. Whether it is disclosing nutrition, developing cutting edge recipes, or providing nutrition information that consumers are looking for, Walsh Nutrition Group can provide a complete array of nutrition and food consulting services including nutrient analysis, recipe and menu development as well as nutrition communication services that will help your company or organization achieve its food and nutrition-related goals.
"More and more people are taking into account the nutritional value of food items, whether they are grocery shopping, eating at a restaurant, or preparing a recipe from a cookbook," said Laura Walsh, RD, LDN, president and founder of the Walsh Nutrition Group. "Today, people want to know exactly what they are eating and how healthy it is for them. At Walsh Nutrition Group, we provide comprehensive food and nutrition consulting services that can help any company or organization stay ahead of the curve when it comes to food and nutrition services."
Walsh Nutrition Group can provide the following food and nutrition consulting services:
Analyze recipes and menus using state-of-the-art nutrition analysis software.
Nutrient analysis is required to:
Provide nutrient content claims, carb choices, and exchanges.
Market recipes and menus using nutrient content claims.
Disclose nutrition information on recipes, menus, magazines, and other publications.
Create camera-ready and FDA-compliant labels for your products.
Increase establishment's appeal to health-conscious consumers by making nutritional information available and/or highlighting healthy options.
Recipe Development and Testing
Develop recipes and cookbooks to meet client specifications, from low-fat dishes to diabetic-friendly meals.
Develop new recipes and test existing ones to help clients:
Increase product visibility and usage.
Minimize product problems.
Add valuable content to packaging, websites, and written communications.
Menu Development
Develop and analyze menus per client specifications for corporations as well as foodservice operations.
Incorporate clients' products into menus to keep them top of mind for consumers.
Develop unique menus such as low sodium, heart-healthy, and gluten-free that can be targeted to specific populations.
Nutrition Communications
Write and edit recipes for educational, informational, and promotional materials.
Provide copy for brochures and Web sites covering nutrition and health topics.
Prepare consumer articles for magazines and newspapers.
Create Web-based communications for food and health-focused sites.
Develop recipes and written material for custom publications and recipe contests.
---
About Walsh Nutrition Group
Walsh Nutrition Group Inc. provides quality nutrition services for health and wellness promotion. Founded in 1999, Walsh Nutrition Group, Inc. has been delivering quality food and nutrition consulting services to companies and organizations both large and small, including such industry leaders as Kraft, National Restaurant Association, and IKEA FOOD. Founder and President Laura Walsh, RD, LDN started her career in the test kitchens of The Pampered Chef as a Certified Home Economist and has also worked at the American Dietetic Association, the USDA and as a nutrition instructor at The Cooking and Hospitality Institute of Chicago. We offer both corporate and personalized nutrition services to meet your needs!
For more information, visit www.walshnutritiongroup.com.