You're going to love the flavor of these gluten-free muffins. Best of all, they are made in a blender so clean up is a cinch.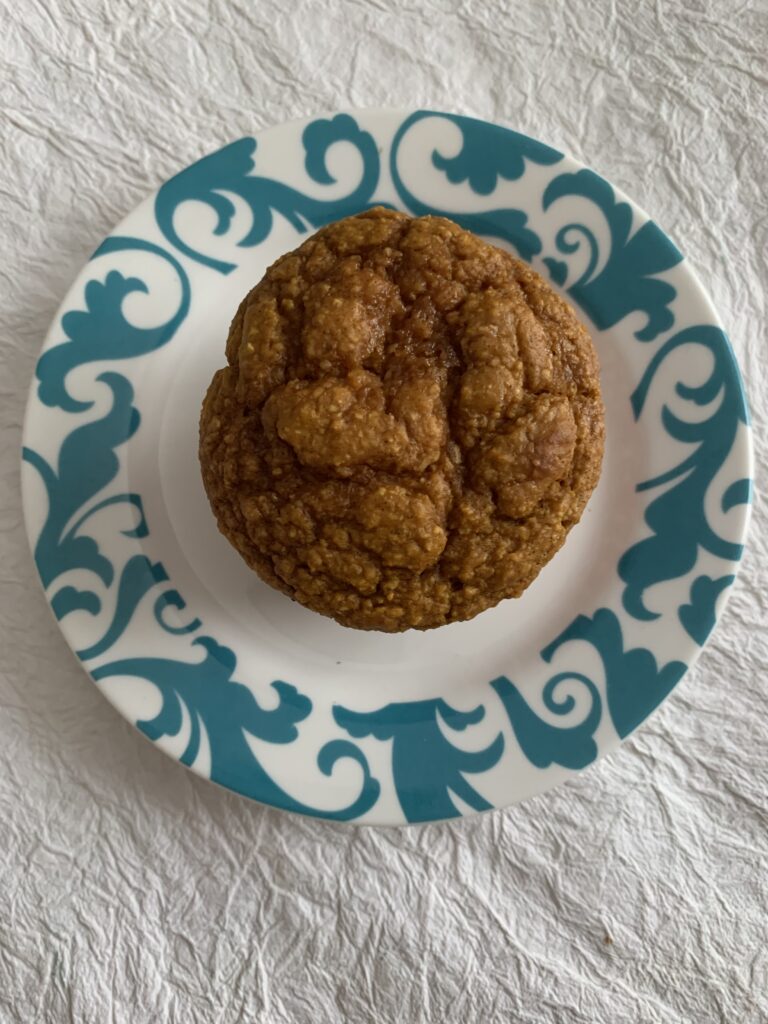 2 cups rolled oats (gluten-free)
1/3 cup dark brown sugar
1 cup pumpkin puree
2 eggs
¾ cup almond milk
1-1/2 t. baking powder
¾ t. pumpkin pie spice
½ t. baking soda
½ t. vanilla extract
1/8 t. salt
Heat oven to 375°F. Spray muffin pan with non-stick cooking spray.
Process oats in blender until consistency of flour.
Add remaining ingredients, blend until smooth. Divide evenly among muffin cups.
Bake for 20 minutes or until tops are firm.
Cool 5 minutes in pan. Remove from pan and cool completely on wire rack.
Makes 12 servings.