No added sugar, gluten-free and they taste great? Hard to believe, but it's true. The days of making brownies from the box are long gone now!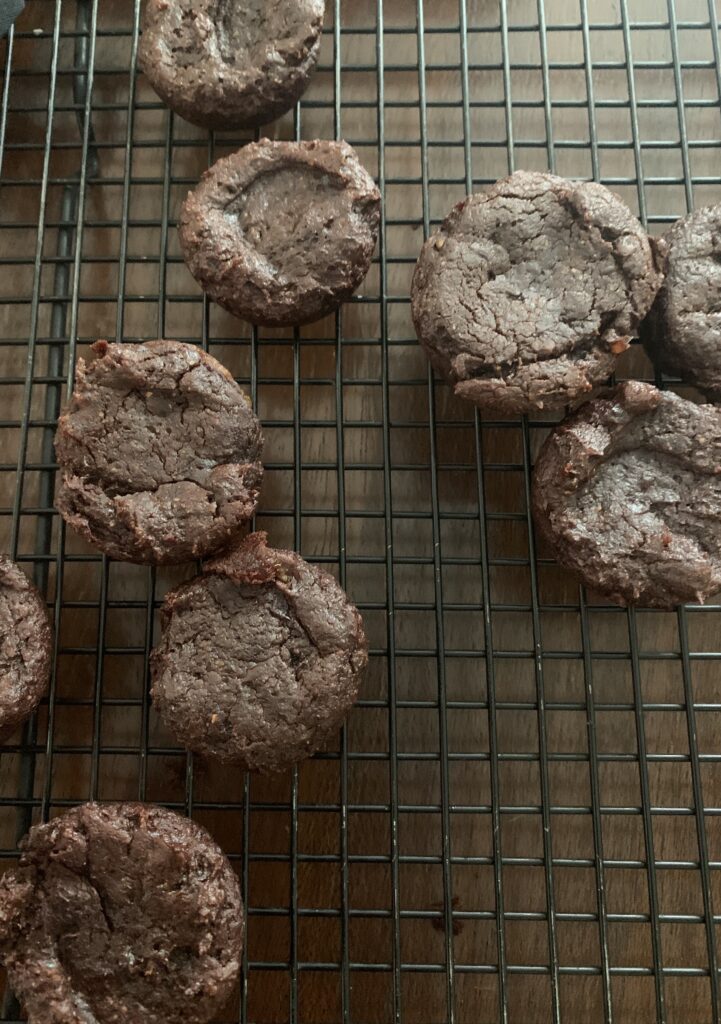 8 oz. Medjool dates, pitted (about 15)
½ cup almond butter
1/3 cup water
1/3 cup unsweetened cocoa
1 Tbsp. ground flax meal
½ t. baking soda
2 teaspoons pure vanilla
2 teaspoons balsamic vinegar
1/8 t. salt
Heat oven to 350°F. Spray 2 mini muffin pans with non-stick cooking spray.
In a food processor, combine dates and water and process until a paste is formed.
Add in remaining ingredients and process until smooth. Batter will be thick and sticky.
Use a cookie scooper (1 tbsp) to fill muffin cups. Flatten tops.
Bake until tops look dry, 12 to 15 minutes. Cool completely on cooling rack. Run knife along edge to release.
Makes 24 servings.