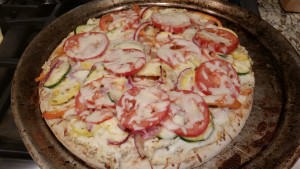 The long awaited release of the Menu Labeling Guidance draft is finally here!
But don't delay in getting your recipes analyzed.  Compliance has been pushed back to December 1, 2016 which may have you jumping for joy but give yourself ample time.  Each restaurants' situation is unique.  Even though there is now additional guidance, all of your questions may not be answered in the new draft.  Menu labeling and nutrient analysis are complex so plan ahead and start now.
So where do you start?  First figure out how you will analyze your menus: nutrient analysis software programs and/or lab analysis.  Each has their pros and cons.  Lab analysis is more costly, tends to take more time but is essential for specific items where you can't capture exact data such as fried foods or reduced sauces.  Nutrient analysis software is more economical and widely available but make sure you choose a reputable program.  If you choose to outsource nutrient analysis, find a food professional with extensive experience and knowledge of the menu labeling rules.  Confirm they are also using a reputable software program.
It may seem like you have a lot of time now but there is preparation needed in order to get your recipes analyzed.  Recipes should be recorded in standard measures.  Serving sizes should be verified and discards recorded.  You will need to find a reputable lab or food professional to analyze your recipes or prepare to do them in house.  Plus, you want to build in time for asking questions specific to your situation.  Even though there is more than a year to comply, don't delay.  You want to ensure accuracy and have extra time built in for questions.
Visit FDA's website for guidance on menu labeling.  See the final rule and recent draft below.